Opening of Mamasita's Cantina
20 October 2016
Group
Executive Chef Mexican Native Edgar Navarro brings Hong Kong the best of Mexico and Cuba without the 36 hour flight & jet-lag.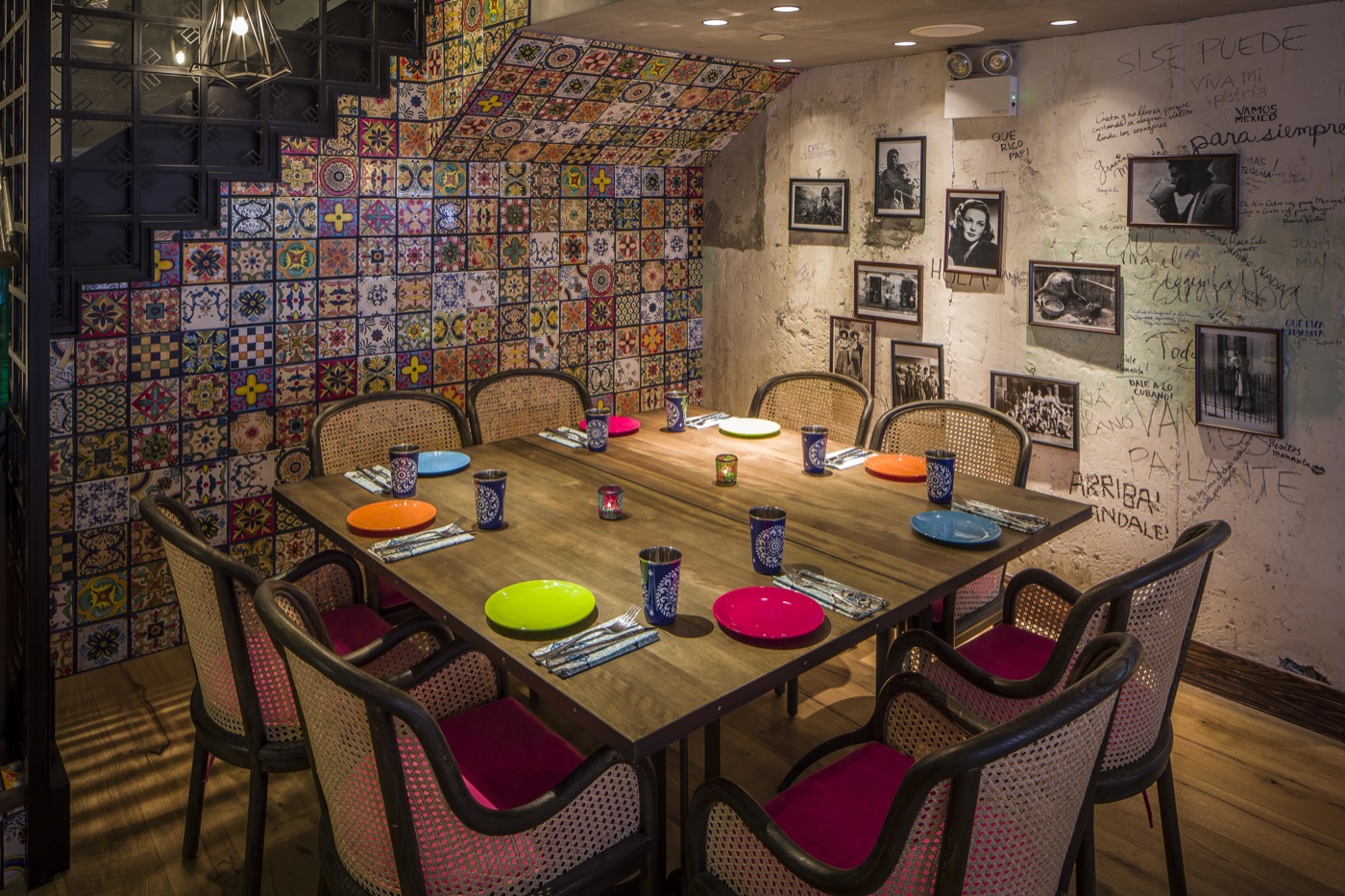 Looking for a touch of Latin magic to spice up your night? Look no further than Mamasita's Cantina, the third out of four exciting restaurant concepts by ZS Hospitality Group on 8 Lyndhurst Terrace. The hottest Mexican cantina and the only one of its kind in town, Mamasita's will be all about bona fide Mexican street food, a festive Latin atmosphere complete with reggaeton beats, and a Cuban-inspired bar featuring some of the finest drinks and cigars. At the fore of the restaurant's sexy, upbeat vibe is Mexican native and Executive Chef Edgar Navarro running the show. ¡Buen apetito!
Following on the successful openings of rustic Italian restaurant Ee Da Le and modern Thai My Tai Tai, ZS Hospitality's Mamasita's Cantina brings a spirited slice of Mexico to the heart of Central. Commandeering the open kitchen on
5/F is Chef Edgar Navarro, who will be serving up authentic Mexican-style street food based around Tacos, Sopas, Tamales and Carnes. A wide selection of meats and seafood will be on offer, flavoured with Latin spices and herbs, and cooked in a 500-degree Spanish Mesquite Coal-Oven to give the dishes their authenticity.
The menu is diverse and offers something for everyone including vegetarians, and is perfect for sharing among friends. Embark on a whirlwind trip to Mexico with signature dishes such as Cochito Horneado (serves 2-3) persons, a slow-cooked suckling pig with apple slaw salad and guajillo pineapple jam; Acapulco Ceviche, with jet-fresh octopus, shrimp, fish, tomato clam juice, spring onion, avocado, coriander and corn tortilla chips; Veggie Enchiladas, with sautéed vegetables, semi-dried tomatoes, avocado and green tomatillo sauce rolled in corn tortillas; Fish Tacos, with tender Sol Beer-battered fish, creamy avocado, red onion, cabbage, jicama, and habanero mayo on a flour tortilla; and much more.
No Mexican meal is complete without a delicious cocktail. Head upstairs to the intimate Cuban-inspired bar on the 6/F, which exudes a warm and sultry Latin atmosphere. The bar features a most extensive menu of over 80 spirits including 19 types of aged rums, 31 types of tequilas, 10 types of mezcals, as well as craft spirits. Cocktails include a range of specialised classics such as mojitos, margaritas, old-fashioneds, and Mexican-style mezcals, all skilfully prepared by an experienced mixologist. If you're feeling a little adventurous, sip on signature cocktails by Head Mixologist Jay, Mamasita's Cantina (HK$118), Am Feeling the Passion (HK$128), Up In Smoke (HK$124), and Los Pollos Hermanos (HK$118).
Designed by renowned Hong Kong-based architect Hernan Zanghellini, the sixth floor bar gives off an aged Latin look and will transport guests to old town Havana, Cuba.
Unwind with a drink and enjoy first-class views of Hong Kong's beautiful cityscape from the al fresco terrace, which seats up to 40 guests.
"I'm excited to finally bring Hong Kong a real taste of my home country – because the food at Mamasita's Cantina is as authentic as it gets. All I can say is, prepare to find out why Mexicans are some of the happiest people in the world!" says Edgar Navarro, Executive Chef.
Mamasita's Cantina is now open for dinner and drinks on the 5 – 6/F of 8 Lyndhurst Terrace, Central, Hong Kong.